PLEASE NOTE...colour codes at a Bike Park are MORE technical than colour codes at a Trail Centre. For example, a Green trail at a Bike Park is equal to a Blue trail at a Trail Centre and a Blue trail at a Bike Park is equal to a Red trail at a Trail Centre and so on...
We highly recommend the use of full suspension bikes with good quality hydraulic disk brakes. Hardtail bikes can be used on the trails, however, you will have a lot more fun on a suspension bike. While it is your responsibility to check that your bike is trail worthy, the staff at Bike Park Ireland have the authority to not allow you on the trails if they think your bike is not suitable with NO REFUND.
Mountain Bike Checklist
Before riding always inspect your equipment or have it checked by a qualified bike mechanic.
Ensure that your helmet is in good shape and properly adjusted.
Inspect bike frame for cracks, damaged or dented areas.
Ensure you have sufficient brake pads to stop your bike while descending.
Front and rear axles (skewers) should be tight.
Headset and stem must be secure with no looseness or play.
Check that your tyres are in good condition, with plenty of tread and no cuts or abrasions in the sidewall.
Handlebar and handlebar grips must be tight and unable to spin.
Seat and seatpost need to be fastened securely.
All bikes must have two working brakes.
Mountain Bikers Responsibility Code
All riders must display a valid wrist band at all times.
Riders under 16 years of age must be accompanied by a legal guardian (over 18).
Avoid riding alone, it's safer to ride with a friend.
Always carry a mobile phone.
Respect the trail grading, read the grading descriptions, start on the easy trails and do not ride trails that are beyond your current level of ability.
When entering a trail or starting downhill, you must look uphill and give way to other riders coming down the trail.
Stay in control at all times. It is your responsibility to avoid crashing into other riders and objects around you.
Be respectful and aware of other riders' varying skill levels.
Do not stop where you obstruct the trail or are not visible from above.
Keep off closed trails and forest areas and obey all signs and warnings.
Stay on marked trails only. Do not cut switchbacks, anyone found modifying trails will have their Bike Park privileges revoked.
Keep out of the Bike Park if your ability is impaired through the use of drugs or alcohol.
Do not push or ride up downhill trails.
Respect your environment, take your litter home with you!
Be friendly, courteous and respectful to your fellow riders.
Help us maintain the trails...if you see a problem, report it to us.
Know your limits.
Bike Park Ireland
Fairymount Farm
Ballingarry
Roscrea
Co Tipperary
Office: 067 21961
Mobile: 087 2831454
Email: info@bikeparkireland.ie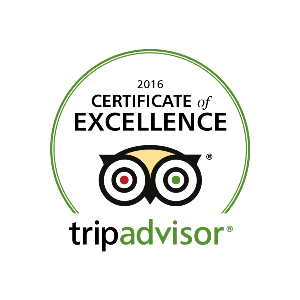 Sign up for our email newsletter today